"Seeing the beauty of someone's soul is love uncontaminated"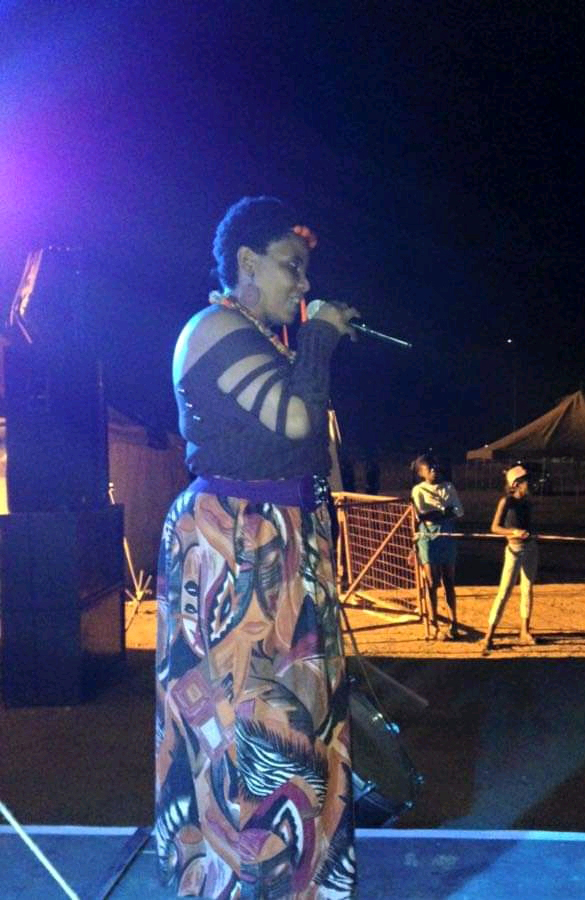 In the year 2014, she wrote  a play titled "Three Monkeys and Dikeledi " for African Folktale  Onstage Plays for Pre-Teens.

Neo is a member of Poetry Africa and Samro. Furthermore Neo has performed poetry at various platforms.

 

On the 6th till 8th March 2014   performed poetry at "Voices of the Northern Cape" at  the 5th Annual Writter's Festival hosted by the 8 1997 Northern Cape Department of Sports Arts and Culture held Kimberley . 

 

On the 11 March 2014 performed the "National Anthem" at the Reopening of Office of MEC of Sport ,Arts and Culture. 

 

On the 19th Aprill 2014 she has graced the stage as backup performer at the Northern  Cape  Diamonds and Dorings Festival. 

 
On 5th May 2014 written and performed a poem titled "The great Exchange "at Mayibuye Arts Centre in Kimberley for Arts and Ubuntu Trust on the 4th May 2014. 

 

On the night of 5th May 2014 performed a poem at William Humprey Art Gallery titled "Art the language of God" At the Manqoba Art Exhibition for Arts and Ubutu Trust.

 

On 24 May 2014 celebrating Africa Day ,Neo was invited to be a guest speaker on topic

 

Titled "African Woman"at a women  interfaith forum.

 
From 16 June -20 June 2014 written a poem for and  performed  at

Celebration of 20 YEARS DEMOCRACY MULTIMEDIA ART EXPO

at MSCC in Kimberley for Department Land Reform and Rural Development

 
On the 9

August 2014 she was a MC at Book Launch "Black Diamond Wife" of Gontse Wa Chaane.

 

On the 30 September 2014 she performed poetry at the

Woman in the Arts workshop

at Mayibuye Arts Centre hosted by National Department of Sports, Arts and Culture.

 

Most recently on 1 November 2014 performed poetry at William Humprey Art Gallery hosted by Tau Olifant  motivational talk show.

 
Poetic cocktail at Monakaladi in pampierstad on 14 February 2015

 

6

th

Annual Writers Festival Northern Cape at Kimberley on 26-28  February 2015

 

Blood spot poetry battles on 8 March 2015

 

Africa Day 25 May 2015 as Speaker and workshop at Ivuma Art centre in Kimberley

 

 
7

th

Annual Writers Festival Northern Cape 2016

 

16 June 2016 Youth Celebration at SAFY 

 
9 August 2016 at Kim Kgolo primary women's day Gala lunch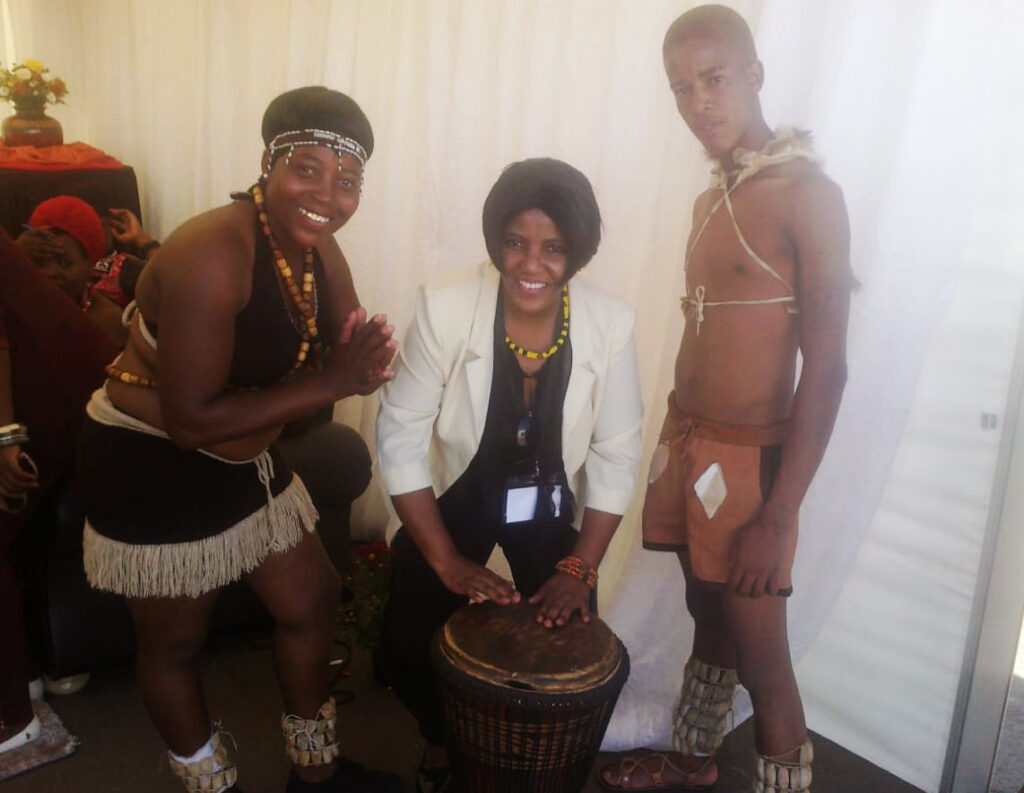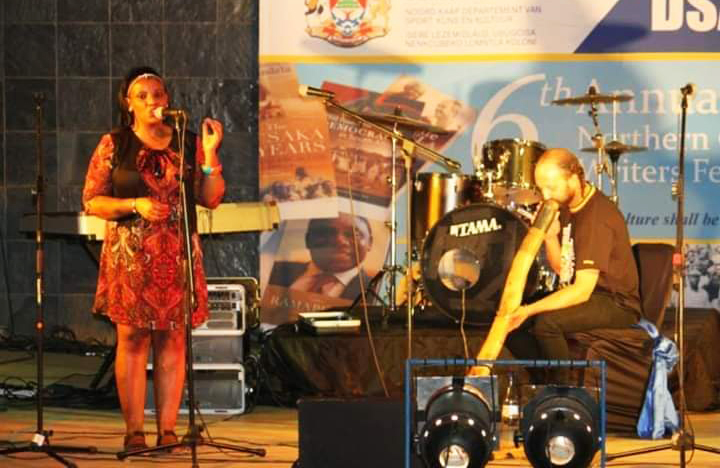 29 October 2017 at Afro Café as part of Black History Month at Africa In Motion Pictures (UK) 

 
Wrote a poem titled Woman on Woman as part of WOW/ Outlandish Theatre group for the  production Love and Charity 

 

Part of In-Visibility act for the Love and Charity production

 
AFFILIATION AND SHORT COURSES
July 2014 Badilisha poetry X-change Northern Cape.
7 May 2015 Participated in Poetry and Prose work at university of Sol Plaatje in Kimberley in partnership with DSAC and Chatam University (Pittsburgh,USA)
2017 completed IOWA MOCC short online writing course
2016-2018 member of Glasgow Women in Library
2020 member of WOW project by Outlandish Theatre in Ireland
2020 completed online writing workshop "All the words in the world" by Fiona Bolger in Ireland
Ms Gontse Wa Chaane
Designation: Sol Plaatje Museum

Mr Motsoari
Designation: Department of Sports,Arts and Culture

Mr Matsie
Designation: Stimpa sound studio

Mr Tau Olifant
Designation: International motivational Speaker / Mentor

Mr Robin Malan
Designation : Author / Publisher /Mentor

Maude Hendricks
Designation : Artist, Director and Co-founder Outlandish Theatre Group Ireland